Paul Chiang
Your Liberal Candidate For
Markham–Unionville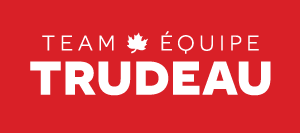 Commit to Vote
Add your name now to show your support for Paul Chiang in Markham–Unionville.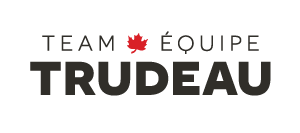 A champion for a better future in

Markham–Unionville
Born in Karachi, Pakistan from Chinese parents, Paul Chiang immigrated to Toronto in 1976. He and his wife Monica have been married for 40 years and have called the York Region home for the last 32 years. They are proud parents to three adult children and six grandchildren.
Paul recently retired from the York Regional Police Sergeant, where he served his community with distinction for 28 years.
Paul recognizes the importance of representation, equity, and inclusivity. This is what took him to take a leadership role as Sergeant of the Diversity and Cultural Resources Unit. His ability to speak Mandarin, Cantonese, Hubei, Hakka, Urdu, Hindi, and Punjabi allowed him to help forge strong connections with Markham – Unionville's diverse communities and bridge gaps between local residents and police service agencies.
Paul received the Police Exemplary Service medal, for his steadfast service to the community and was nominated by the City of Markham as the recipient of the Queen Diamond Jubilee medal.
Paul has been making a difference in Markham-Unionville; his close relationships with the congregations of Coptic Churches, Mosques, Hindu Temples, Greek Church and Sikh Temple have helped shape a safer and more welcoming community for seniors, families, youth, and new Canadians.
Paul's years of volunteering with the Catholic Community Services of York Region, the Canadian Cancer Society, and the 'Missionaries of the Poor' orphanage in Kingston, Jamaica have helped advance access to education, support for community members, and alleviate global food insecurity.
Alongside Justin Trudeau and the Liberal team, Paul is committed to continue to make a difference for the people of Markham–Unionville.
Twitter
May 20, 2022 17:13:07

I was proud to rise in the House of Commons to acknowledge Asian Canadians for their immense contributions to our c… https://t.co/whIYyFnkYg

May 19, 2022 17:25:13

I am happy to wish Happy Vyshyvanka day to all Canadian Ukrainians across the country as well as the people of the… https://t.co/OpARb4j1zI
Donate to Paul's Campaign